UNDERSTANDING THE AMWAY BUSINESS
After years of development, Amway has devised a comprehensive Sales & Marketing Plan which together with our quality products, has gained tremendous success in more than 100 countries and territ ories. Amway also provides full support and services for Distributors and strives to maintain a fair business environment through efficient management and close supervision. Today, countless Distributors around the world develop their own business under the Amway Sales & Marketing Plan. They operate independently, plan their own schedule , decide their own pace of development and as a result they achieve great success.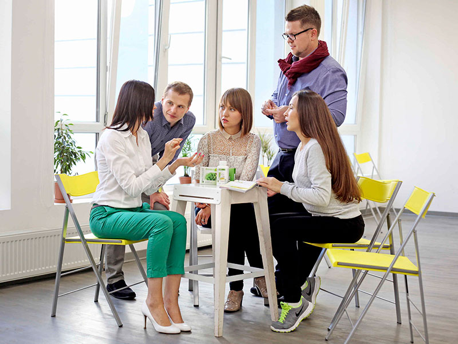 Integrity is the principle underlying the Amway Sales & Marketing Plan. The start-up fee is minimal, and a full refund is given for Distributors resigning within the first year to allow time for new Distributors to try and learn to develop the Amway Business . Distributor interests are protected by various safeguards built into the Amway Sales & Marketing Plan. Under the 'Amway Satisfaction Guarantee', a customer, if not satisfied with an Amway product, has the opportunity to return it for replacement, refund or credit towards a future purchase. Under the 'Buy Back Rule', departing Distributors may return to Amway any unused, currently marketable Amway product.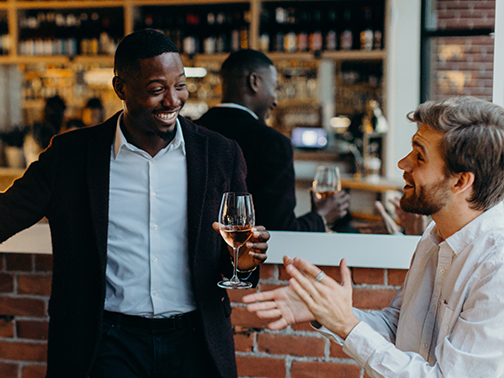 The Amway Sales & Marketing Plan is a network marketing scheme (also known as Multi-level Marketing) with a comprehensive Bonus and Award structure. Every Distributor starts from zero. He has to develop his own network to earn Performance Bonus based on his own sales volume and those of his Personal Group. By training Downline Distributors and increasing the Business Volume of his Personal Group, the Distributor will earn additional bonuses, awards and recognition. The qualification level is determined by the efforts of the Distributor and his Personal Group. More effort made, more income earned. The priority in participation does not affect the income level. Recruiting itself does not generate income.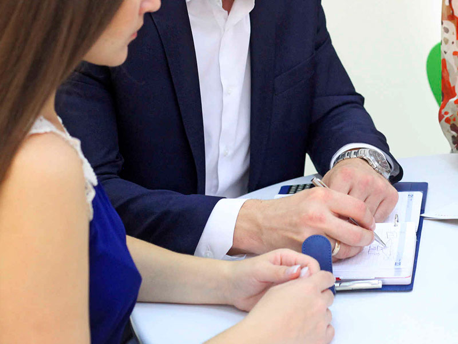 The Amway Sales & Marketing Plan encourages harmony and cooperation among Distributor Organizations . Under our effective management and supervision, Distributor Organizations are ensured to work coherently and develop healthily and that the interest of every Distributor is safeguarded. All Distributors have to be authorized by Amway before they can start their business, and they have to abide by the 'Rules of Conduct for Amway Distributors'. Every Distributor may order products directly from the Company at uniform prices.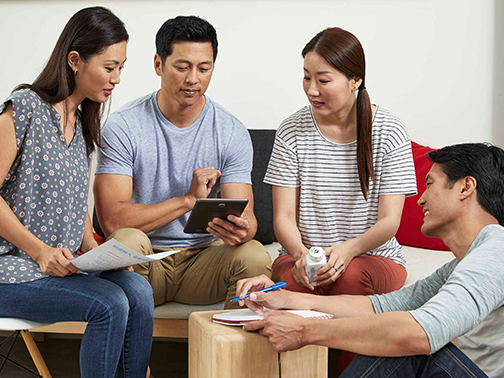 Amway places great emphasis on Distributor training. Business presentations and product workshops are organized to introduce the company's operations, the philosophy and specifics of the Amway Sales & Marketing Plan, the obligations and responsibilities of Distributors, product knowledge and merchandising skills.
Differences Between Bona Fides and Fraudulence
Unlike the conventional practice of retailing, direct selling is a new approach that is gaining popularity around the world. Through direct selling, customers may sit back and relax at home and still enjoy quality goods. Unfortunately, isolated unethical companies may make use of the direct selling approach to deceive consumers. These kinds of fraudulance greatly tarnish the reputation of the direct selling industry and erode consumers' confidence in direct selling companies.
In fact, there are great differences between bona fide and fraudulent direct selling companies. The former provide excellent service and products to satisfy customers' needs, while the latter only aims at short term profit.
You can easily distinguish the bona fides from the fraudulence according to the following guidelines set by the US Direct Selling Association or click here to watch videos about What is Direct Selling and How to distinguish the bona fides from the fraudulence, etc.
| | ✓ BONA FIDES | ✘ FRAUDULENCE |
| --- | --- | --- |
| Entry Fee | Requires a minimal entry fee and it is not mandatory to buy a product inventory. | Requires participants to pay a large sum as entry fee and buy a huge amount of products as prerequisite for joining the company. |
| Sales & Marketing Plan | The sales and marketing plan is based on product sale. Distributor income is derived from the sale of high quality products at retail | Neglects product sale and derives income from recruiting and entry. |
| Buy Back From Distributors | Does not require distributors to buy a product inventory and allows return of saleable merchandises within a reasonable period of time or upon resignation. | Prohibits return of merchandise or impose stringent rules on product return. |
| Customer Satisfaction Guarantee | Accepts product return from customers who are not satisfied with a product within a certain period of time. | Refuses reasonable request for product return. |
| Product Quality | Offers products of high quality and value. These products are competitive in the market and upon which distributors can develop their business. | Does not guarantee product quality. The products are difficult to sell because they are marked up beyond market prices |
| Claims | Will not make unjustifiable claims or unrealistic committment. | Always overstates products' effectiveness, retail profit and bonus income so as to lure people to join the company. |
| Distributor Training | Has a comprehensive sales & marketing plan and professional management and provides training for distributors to assist them in developing their business. | Ignores distributor training or makes use of training as a means to generate income. |