GET STARTED WITH THE AMWAY BUSINESS
Merchandising and Sponsoring are the foundation of the Amway Sales & Marketing Plan. By Merchandising, you provide customers with high quality products and personal services. By Sponsoring, you help others build their own Amway Business and your Distributor Organization will grow. When you and your Personal Group's Business Volume reach a certain level, you will receive awards and rewards. Your unwavering effort will be rewarded as seen in the expansion of your business.
HOW TO MERCHANDISE
Merchandising is the cornerstone of your Amway Business. By Merchandising, you can earn immediate income, become familiar with the Amway product lines, and lay a solid foundation for Sponsoring.
Successful Merchandising comes from good personal services. One of the significant merits of direct selling is the sincere and reliable personal services offered to customers. Therefore, as an Amway Distributor you should always remember to service your customers with sincerity and in a bona fide manner. This way you will have more and more customers and stable income in the long run.
Amway Hong Kong's Privileged Customer Program has enabled those who are interested in Amway products to join as Amway Privileged Customers and enjoy Distributor Price on product purchase. By sponsoring Privileged Customers, Distributors can develop a solid customer network.
HOW TO SPONSOR
A successful Amway Business is based on sharing with others and helping others . When you introduce others to the Amway Sales & Marketing Plan and help them achieve their goals, your business will grow too. While helping others to achieve success, you achieve your own success.
Sponsoring plays an important role in the development of your Amway Business. You should identify those prospects who have the potential and the will to develop the Amway Business, and assist them in Sponsoring. In turn you will enlarge your Distributor Organization, enhance the overall performance of your group, and expand your Amway Business. Only through mutual cooperation and unrelenting efforts of each Distributor can the whole Distributor Group step up to a rosier future.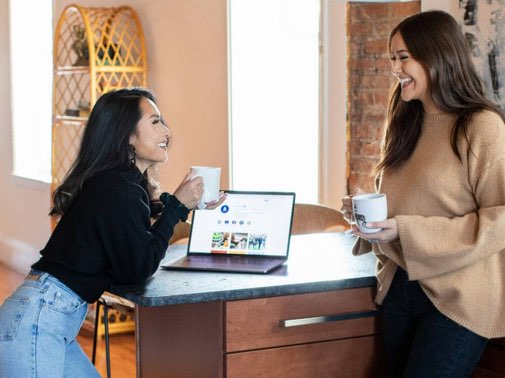 The Amway story begins with its Co-founders, Rich DeVos and Jay Van Andel who had a dream for helping consumers live a healthy, beautiful and green life with quality products while providing a unique business opportunity for individuals who wish to achieve a rewarding life by building their own business.
Over the past six decades, Amway is committed to providing a comprehensive and fairness sales plan and a range of quality products in 100 countries and regions worldwide.
Amway provides a fair business opportunity to everyone regardless of education level and experience. It is a unique opportunity that requires minimal capital and rewards individuals who strive to develop their business.