WHY SUPPLEMENTATION?
WHY SUPPLEMENTATION?
Did you know that more than 75% of the global population fails to eat the recommended amount of fruits & vegetables each day? That's a lot of missing nutrients!
Why Nutrilite™?
Why Nutrilite™?
We trace every ingredient in Nutrilite™ products to ensure they are PURE, SAFE AND EFFECTIVE.
Global Sales No.1
Nutrilite™ is the world's #1 selling vitamin and dietary supplement brand.*
Nutrilite™ is the world's #1 selling protein supplements brand.*
*Source Euromonitor International Limited; Vitamins and Dietary Supplements, World GBN, Retail Value RSP, % breakdown, 2020.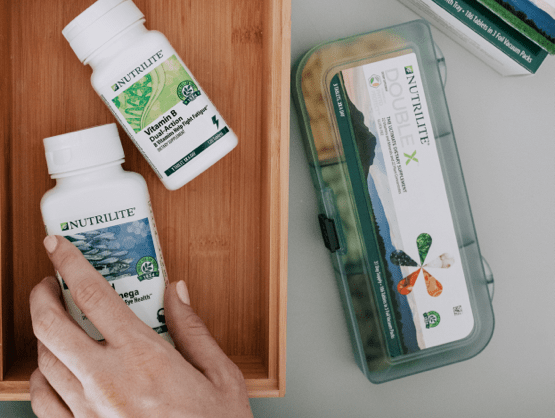 CERTIFIED ORGANIC FARMS
Nutrilite™ is the only global vitamin and mineral brand to grow, harvest and process plants on their own certified organic farms*. It has large-scale organic operations in the U.S., Mexico and Brazil where plants are grown, extracted and manufactured into quality food supplements.
*Source: Euromonitor International Limited: Based on a 2019 review of global Vitamin and Dietary supplement manufacturers; their ownership of the entire production process, from organic farm to manufacturing. Euromonitor does not accept or assume responsibility to any third party in respect to this claim. For detailed definition, visit http://www.euromonitor.com/amway-claims